Trionic 5.5 Crank position kit for Saab classic 900′s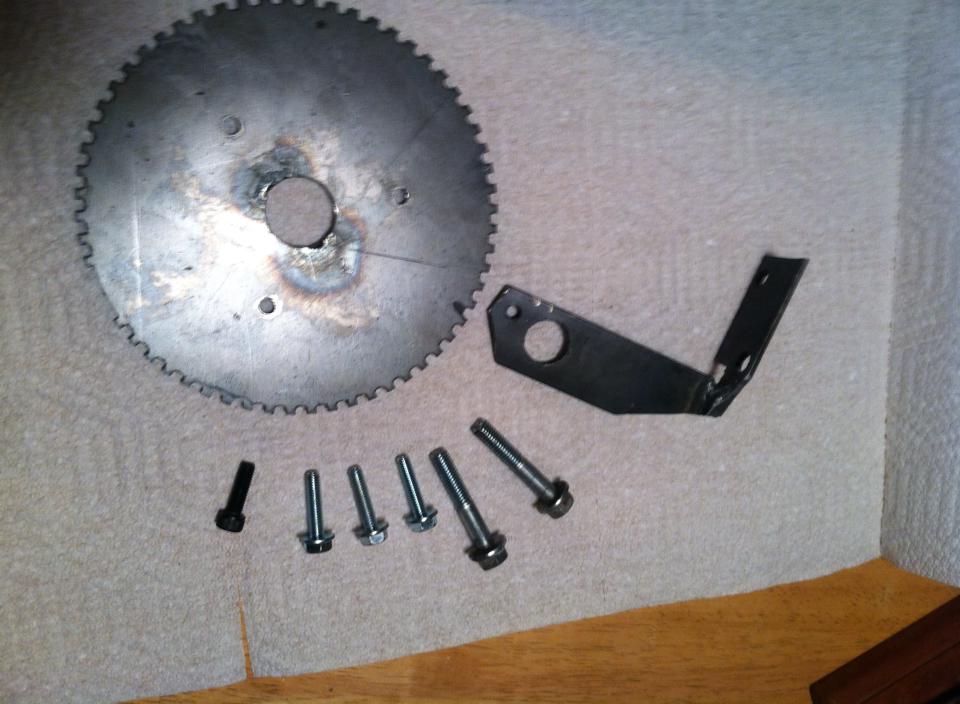 This kit is used to convert your classic Saab to T5.5, it is built for the 2.0 turbo harmonic balancer (Non turbo Saabs can be made on special order)
Kit includes-
-Crank position wheel
-Crank position mounting bracket
-Hardware to fasten bracket to the motor, and Crank sensor to bracket, and tone wheel to harmonic balancer.
Also included on "as needed" basis
Updated harmonic balancer bolt (needed on all pre-1989 models)
Some benefits to this kit over competitors kits are:
-Easier mounting and installation,  If your car has the standard turbo Harmonic balancer, then there is no need to remove it!
-More space near the firewall. A thinner wheel makes accessing the bolts a breeze, and minimizing the time needed for belt changes
- Crank position sensor rotated 180 degrees over other kits, This eliminates any concerns with the crank position sensor wire, coming in contact with the belt system.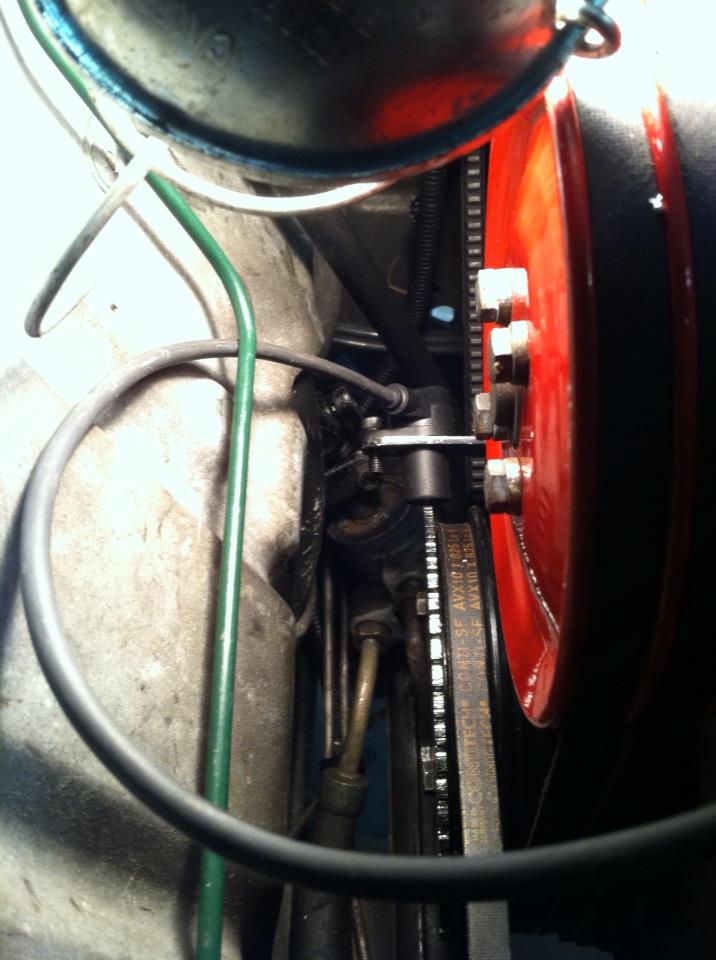 Call or email for ordering,  $175 shipped anywhere in the lower 48 states